Death Plays Dodgeball
A downloadable game for Windows and macOS
Who knew being a Grim Reaper would involve so many sports?

On your first day of the job as a brand new Grim Reaper, a tragedy involving a dodgeball team strikes, leaving you with the challenge of escorting all ten of them to the afterlife. Use the mouse to avoid dodgeballs, and collect non-ball power-ups to increase your score and your chance of progressing.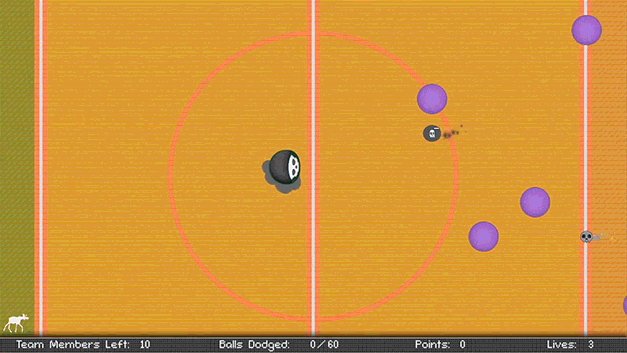 If a soul does not wish to depart from the living world,
it may challenge Death to a game of its choosing.
Victory against Death gives the soul another opportunity at life.
- The Idiot's Guide to Reaping, pg 27
Team sports are also allowed in certain scenarios.
- The Idiot's Guide to Reaping, pg 27 footnote

Everything is made by me, PepperGhost. If I find any more hiccups in the game, I'll try to fix them ASAP!